Free Periodic Health Assessments and Services for Eligible Children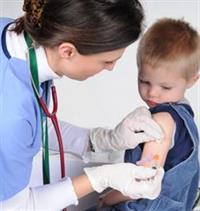 CHDP Program Provides FREE Periodic Health Assessments and Immunizations to
Help children and teens stay healthy
Find health problems before they become painful or cause harm
---
Who is Eligible?
Low Income Families—Birth to 19th Birthday
No documentation or residency required!
or
Medi-Cal Participants up to 21st Birthday
If Your Child has Medi-Cal, ask Your Doctor or Health Plan for CHDP Health Assessments
---
How to Access Services?
Call 1-800-564-8448 for the Names of CHDP Health Care Providers
Use the Online Provider List
---
Parent/Guardian Center
---
Provider Resource Center
Internet Resources
Forms/Lists
For More Information visit our CHDP State Web Site.
Interested in Becoming a CHDP Provider?
Please contact the local CHDP Program at (714) 567-6224 to obtain a program application packet as well as important information regarding the application process.

Page Last Updated 7-8-19